Rochester, NY's Premier Performance Center
Elevate founder Nick Mancuso is a highly motivational strength and conditioning coach with years of experience in training. He has worked with a variety of populations, stemming from personal training, group fitness, amateur athletes, and professional athletes. Nick's journey to becoming a premier strength and conditioning coach started while studying Dietetics and Nutrition at Buffalo State College. He would later earn a bachelor's degree from SUNY Fredonia in Exercise Science, and a master's in Applied Physiology with a concentration in Strength and Conditioning from Canisius College. He is a well-rounded professional who takes a unique approach with each athlete and individual client by identifying movement patterns necessary for optimal performance.
---
Nick began his professional career as a volunteer strength and conditioning coach for Salisbury University under Matthew Nein, who received the vote of National Strength & Conditioning Coach of the year award from the NSCA. Here, he helped implement training programs for women's soccer, men's baseball, and men's football, and completed his CSCS certification. While completing his master's, Nick accepted an internship opportunity at Cooper Sports Performance In Tampa, Florida. Here, he studied under world-renowned performance specialist Dr. Josh Cooper while assisting in the NFL combine prep. During this time, Nick worked with dozens of professional and D1 athletes, including several top Dominican league baseball prospects. While finishing his master's at Canisius, Nick worked as head trainer and strength coach at a private facility, Jadablitz. He would then take this knowledge back to Rochester where he would personally build the first-ever Sports Performance Department as Director working alongside Sam Owens at Midtown Athletic Club. During this time, Nick completed his EXOS Performance Specialist certification under Dr. Nick Winkleman, Director of The Irish Rugby Federation and former head performance specialist at EXOS, his USAW1, and provided several public speaking events including his very own NSCA conference. Nick is a role model for the youth athletes of Rochester, building personal relationships with all clients and families. He currently resides in Chili, NY, with his wife Julie, chocolate lab Lucy, and three cats; Malu, Nala and Nutmeg.
OWNER/HEAD STRENGTH AND CONDITION COACH
Nick prides himself in continuing education, staying current in the constantly changing fields of strength and conditioning, nutrition, and health and wellness. With a giant personality and an extreme passion for what he does, Elevate welcomes all skill levels of fitness. Whether you're simply trying to get in shape, increase your knowledge of performance and exercise, nutrition, rehab and injury prevention, sports performance, or health and wellness, come join us and elevate your game on and off the field.
Nutrition
Sports Performance Training (All Levels)
Seminars and Education
Individual & Group/Team Training
Positive & Motivational Gym Culture
EXOS 1 Performance Specialist
Certified Strength & Conditioning Specialist (CSCS) - NSCA
DBC Level 1 & Level 2
USAW1 Sports Performance Coach
PTA Global-Advanced
FMS (In Progress)
Foodie
Traveling
Listening to Music
Pittsburgh Steelers Fan
DIRECTOR OF OPERATIONS
Strength and Condition Coach
Sports Performance Team Training
Olympic Lifting
Small Group Training
B.S. Exercise Physiology from SUNY Brockport
Masters degree in Movement Studies with a concentration in Strength and Conditioning
USAW1 Sports Performance Coach
Certified Strength & Conditioning Specialist (CSCS) - NSCA
Traveling
Working on Cars
Playing Video Games
Spending Time with Friends
DIRECTOR OF EDUCATION AND DEVELOPMENT
STRENGTH AND CONDITION COACH
Nutrition and Body Transformation
Mindset and Neurological Activation
Competitive Exercise Programming, Coaching and Data Driven Performance
Masters Degree in Exercise Science with Concentrations in Performance Enhancement and Sport Psychology from California University of Pennsylvania
Certified Strength & Conditioning Specialist (CSCS) - NSCA
USA Track and Field Level 1
USA Weightlifting Level 1
Precision Nutrition Level 1 Coach (PN1)
Reflexive Performance Reset (RPR) Level 1+2
Camping
Barbecue
Sunshine
Dad Jokes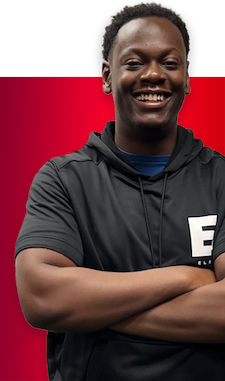 DIRECTOR OF YOUTH SPORTS PERFORMANCE
STRENGTH AND CONDITION COACH
Sports Performance Training 
Personal and Group Training 
Olympic Lifting
B.S. Kinesiology from SUNY Brockport
Certified Strength & Conditioning Specialist (CSCS) - NSCA
ACE Certified Personal Trainer 
USAW L-1 Coach 
Pn1 (ongoing)
Watching Sports (Go Colts!) 
Working Out 
Playing Golf 
Being with Loved ones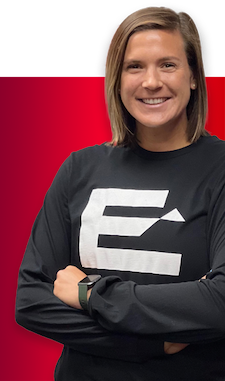 DIRECTOR OF PERSONAL TRAINING
CORPORATE WELLNESS COORDINATOR
Small Group Training
Sports Performance Training and Injury Prevention
Women's Wellness, Pre and Postnatal Training
Mindfulness and Meditation
B.S. Exercise Science, Medical Sciences Emphasis from Ithaca College
EXOS 1 Performance Specialist
ACSM Certified Exercise Physiologist
Pivotal Mentorship L1 and Pivotal Group Coaching
Live Music
The Beach (anything outdoors!)
The Bills and Red Sox
Good Food and Craft Beer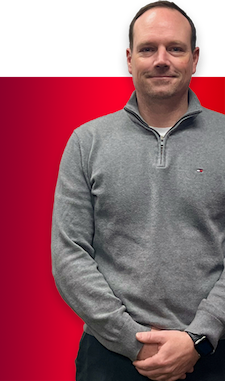 PERSONAL TRAINING SALES REP
Customer Service
Client Account Management
Marketing and Sales
ISSA Certified Personal Trainer
Camping
Buffalo Bills Football
Traveling
Hiking and Backpacking
---
*All Coaches CPR/AED Certified
Our team has trained dozens of athletes ranging in various sports, including hundreds of professionals, amateurs and Division I student athletes. His advanced training style has attracted professional athletes from the NFL, MLB, as well as Olympic athletes.
---
Kion Wilson

Pittsburgh Steelers

Mike Smith

Tampa Bay Buccaneers

Charlie Hughlett

Cleveland Browns
---
Nate Nammour

Olympic Track and Field

Robson Moura

Professional Mixed Martial Arts
---
15 Current MLB Players

All signed to MLB teams
Nick has trained dozens of athletes ranging various sports, including as hundreds of professionals, amateurs and Division I student athletes. His advanced training style has attracted professional athletes from the NFL to MLB as well as Olympic athletes.
---
Kion Wilson

Pittsburgh Steelers

Mike Smith

Tampa Bay Buccaneers

Charlie Hughlett

Cleveland Browns
---
Nate Nammour

Olympic Track and Field

Robson Moura

Professional Mixed Martial Arts
---
15 Current MLB Players

All signed to MLB teams